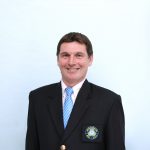 Instructor
Ph.D. (Computer Science), University of East Anglia, UK, 2006
B.Sc. (Computer Science), University of East Anglia, UK, 2000

Payap University – Mae Khao Campus
Room G314, Graduate School Building
Ph: (+66) 53 851 478 – 86 Ext. 7221
email:  drseamuslyons@gmail.com
Dr. Séamus Lyons received his Ph.D. in Computer Science from the University of East Anglia, Norwich, UK. Research interests are based on Natural Language Processing areas such as Information Extraction, Multiple Document Summarization and Machine Translation.
Consultation Time (see timetable below)
I am on campus all day Monday to Friday. I am free every day when I am not teaching so please check my timetable (below or) on the registration page. If I am not teaching please feel free to come and see me in the IT office, PC314 at any time.
Research Publications
Lyons S. (2016). The Evaluation of Translation Tools used by Students in Chiang Mai. Chiang Mai (Thailand): Payap University; 2016 152 p. Report No: 353.
Lyons S. (2016). Quality of Thai to English Machine Translation. In Pacific Rim Knowledge Acquisition Workshop (pp. 261-270). Springer International Publishing.

Lyons S. (2016) A Survey of the Use of Mobile Technology and Translation Tools by Students at Secondary School in Thailand, Payap University Journal, Vol 26, No 1, pp 35-57, 2016
Lyons S. (2006). Extraction and Summarization of Units of Information from Web Text. PhD Thesis 2006, University of East Anglia, UK
Lyons S. and Smith D. (2005). Identifying Information Units for Multiple Document Summarization. In ICEIS'05, Miami, USA , May 2005.
Lyons S. and Smith D. (2002). Domain-Specific Information Extraction Structures. In DEXA'02, pages 80-84, Aix-de-Province, France, September, 2002.
Teaching
Semester 2 Year 2017/8     

IIT 211 Algorithms and Problem Solving
IIT 222 Information Management
IIT 493 Selected Topic in Information Technology II – Processing with Python
8-10
10-11.30
– 12
12-1
1-3
Monday
IIT211 ALGORITHMS AND PROBLEM SOLVING
IIT222 INFORMATION MANAGEMENT
Tuesday
IIT493 SELECTED TOPIC IN IT II
Wednesday
Thursday
IIT211 ALGORITHMS AND PROBLEM SOLVING
IIT222 INFORMATION MANAGEMENT
Friday
IIT493 SELECTED TOPIC IN IT II
Semester 1 Year 2017/8
IT 101 Information Technology Fundamentals
IT 102 Introduction to Computing
IIT 480 Artificial Intelligence
Semester 2 Year 2016/7     

IIT 324 Information Technology and Professional Ethics
IIT 341 Human-Computer Interaction
IIT 361 Information Assurance and Security
 Semester 1 Year 2016/7     

IIT 101 Information Technology Fundamentals
IIT 360 Computer Networks
IIT 393 Selected Topic in Information Technology I – Processing with Python
Semester 2 Year 2015/6
IIT 324 Information Technology and Professional Ethics
IIT 341 Human-Computer Interaction
IIT 493 Selected Topic in Information Technology II – Processing with Python
Information Technology Proficiency
Semester 1 Year 2015/6      

IIT 101 Information Technology Fundamentals
IIT 492 Seminar in Information Technology
IIT 493 Selected Topic in Information Technology II – Processing with Python
Information Technology Proficiency
Semester 2 Year 2014/5
IIT 324 Information Technology and Professional Ethics
IIT 341 Human-Computer Interaction
IIT 361 Information Assurance and Security
Semester 1 Year 2014/5
IIT 101 Information Technology Fundamentals
IIT 360 Computer Networks
ICS 492 Seminar in CIS
Semester 2 Year 2013/4
ICS 424 Computer and Professional Ethics
ICS 491 Independent Study In CIS
ICS 492 Seminar in CIS